Company Overview
Hullabaloo (B2B) Solutions established in 2007 is Australia's leading provider of business-to-business solutions and services that enable corporate organisations and Government departments to address the problematic issues associated with their e-Procurement and multi-channel e-Business / e-Commerce initiatives. Whether the focus of the initiative is on the "buy-side" or "sell-side" we have created a unique suite of solutions to help organisations:
Set and implement clear and practical e-Business strategies
Implement programs that realise a rapid ROI by enabling and managing supplier (trading) communities on behalf of clients
Address the various issues associated with cleansing, enriching, maintaining & publishing high quality PIM data to support ERP, e-Procurement, e-Business and e-Commerce projects
Gain competitive advantage to validate and maintain accurate and complete Vendor Master Data
Gain full visibility and control over purchasing spend to drive P2P savings
Our Solutions and services are delivered through an in-country content Xchange platform which include's: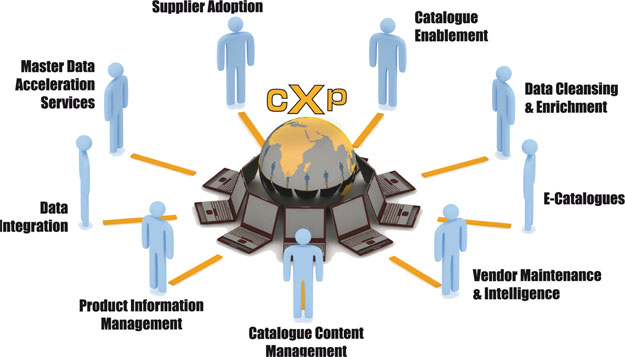 About Us
Hullabaloo (B2B) Solutions was established by ex-employees of Cyberlynx Procurement Services, a jointly owned company of the Commonwealth Bank of Australia and Woolworths Limited that was established in 2000.
Hullabaloo, based in Sydney was formed in 2007 when Cyberlynx signaled that its Supplier Hub business would no longer continue to offer its services in the growing enterprise data and content services market. Keen to ensure business continuity to existing customers and capitalise on the content services skills and expertise Supplier Hub was renown for, Hullabaloo retained key management personnel, including its proven technology partners whilst broadening the suite of on-demand solutions and content services offerings to position itself to take advantage of the rapid growth in the (SaaS) Software as a Service market.
"We are passionate about catalogue content management and enterprise data quality and in providing the right blend of solutions and services to enable organizations achieve greater efficiencies and returns on their business initiatives and software implementations. Its pretty much business as usual with the same faces albeit operating from a different office" says Hullabaloo's Managing Director, Jeff Felsinger.
Our Vision 

Our vision is to be "Australia's leading solutions & services provider for e-procurement catalogue content management and supplier enablement services, Master Data and Product Information Management services". We will achieve this through our operational prowess, technology infrastructure and sophistication, proven expertise and commitment to total customer satisfaction.